Trane Equipment
     

It's Hard to Stop a Trane.

™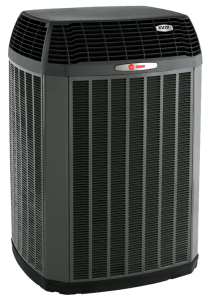 Over a hundred years ago, Reuben and James Trane made the decision to stand out from the crowd. To build a comfort system like no other, using uncompromising quality, innovation and reliability.
Today, their legacy is found in everything Trane makes, from our premium materials to our industry-leading technology to our extensive product testing under the harshest conditions. When you buy a Trane, you're buying a commitment from us, to you. A commitment to your total comfort, and your total peace of mind.
.

Trane Light Commercial  Systems are designed and engineered to meet rigid specifications, tested to ensure excellent performance, and manufactured to last. Each system is also designed to deliver exceptional reliability and energy efficiency– all day, all night and for years to come.
Trane systems are tested at our SEET facility, where they are exposed to extreme temperatures and conditions from 135 F to 0 F. This extreme testing ensures that Trane systems are reliable in all climates, all year round.
Commercial Units are also available up to 250 tons.
Trane's  Commercial Leasing program allows you to bundle products together, such as commercial HVAC, installation, extended warranties, service contracts, and more, into one low, affordable monthly payment. See dealer for leasing application.
The Trane Hyperion air handler cools your home while being kind to the planet.  Increased efficiency reduces your carbon footprint.  The durability of the aluminum coil means less chance of refrigerant entering the atmosphere. And the fully enclosed foam insulation eliminates loose fiberglass circulating in the air in your home.